HONG KONG, 30 December – Advanced Card Systems Ltd. (ACS), Asia Pacific's top supplier and one of the world's top 3 suppliers of PC-linked smart card readers (Source: Source & Sullivan), won the Excellent Cooperation Achievement Award at the 3rd Yang Cheng Tong Developers Conference held in Guangzhou on 28 December 2019.
As an important partner of Yang Cheng Tong, ACS was invited again to attend the conference and received the Excellent Cooperation Achievement Award that represents the recognition of its product value by partners and market. In recent years, ACS is committed to developing key technologies and innovative applications for transport E-payment systems in the field of mobile Internet. It has launched a series of innovative products and services including Bluetooth self-service reloading terminal, on-line reloading terminal, mini-POS product, and QR code payment service which has been promoted nationwide. Impressive economic and social benefits have arisen from such applications in upgrading public transportation E-payment, building convenient travel environment, improving public transport experience, and reducing business operating cost. Mr. Tang Zhaosheng, Sales Director of ACS (third from left) accepted the award on behalf of ACS at the conference.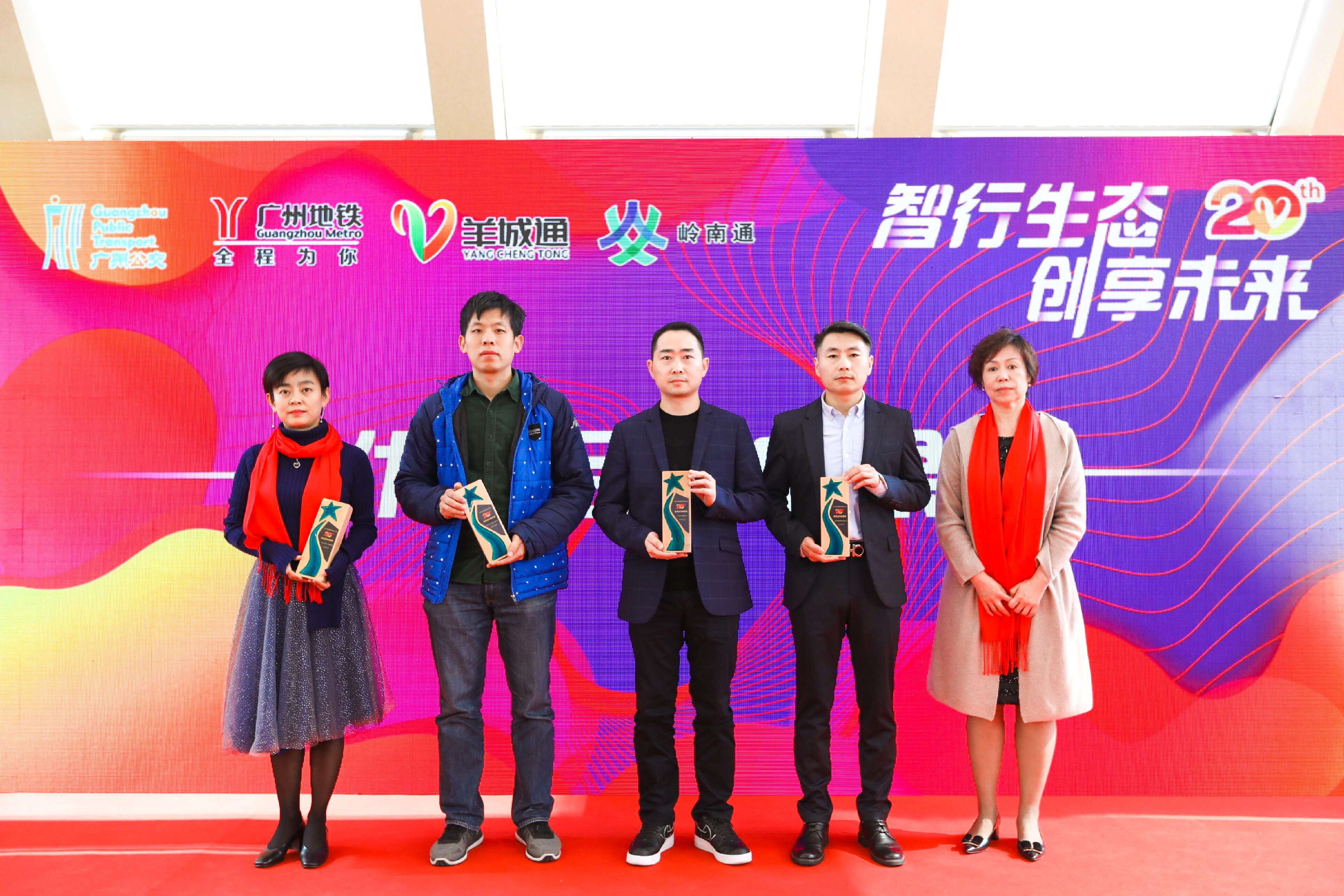 ACS supplies Bluetooth self-service reloading terminals, card readers and payment modules to Yang Cheng Tong under Guangzhou Public Transport Group. Now these products are providing reloading service for Yang Cheng Tong users on buses, at metro stations and in over 1000 convenience stores (payment is made with WeChat Pay or AliPay). To reload Yang Cheng Tong cards through Bluetooth connection on mobile phone, a passenger needs only to run Yang Cheng Tong ride code mini app or Yang Cheng Tong app, select Bluetooth reloading operation, and turn on the Bluetooth feature of the phone as instructed. After placing a Yang Cheng Tong card in the card-holding area on the device, the rider using the service can select the top-up amount and the payment method on the app to complete the operation.
Yang Cheng Tong Bluetooth Self-service Reloading Terminal Provided by ACS.
"We are pleased that ACS continues to receive recognition and awards from our partners. ACS focuses on the transformation and upgrading of transportation e-payment industry, solution to difficulties encountered by traditional technology and business, and leading the industry's innovation and development." says Tang Zhaosheng, Sales Director of ACS. "With this case as a model, we hope to exploit smart card technologies and innovative applications to provide citizens with more benefits and embrace a new future of smart cities."
About ACS
Advanced Card Systems Ltd. (ACS), founded in 1995, is Asia Pacific's top supplier and one of the world's top 3 suppliers of PC-linked smart card readers. ACS is the winner of the Product Quality Leadership Award for Smart Card Readers from Frost & Sullivan. In 2010, 2014 and 2015, ACS was listed in Forbes Asia's "Best Under a Billion" list, an inter-industry list comprised of 200 top-performing publicly listed companies in the Asia-Pacific, with sales between US$5 million and US$1 billion. ACS develops a wide range of high quality smart card reading/writing devices, smart cards and related products and distributes them to over 100 countries worldwide. Visit ACS at https://www.acs.com.hk/.
About the 3rd Yang Cheng Tong Developers Conference:
This year the 3rd Yang Cheng Tong Developers Conference is held on the 20th anniversary of Yang Cheng Tong's serving Guangzhou citizens. The conference themed by "Smart Transport Ecology, Innovative Bright Future" focuses on the concepts of service, innovation, dedication and culture. It provides an industry communication platform for developer with dreams to discuss the development trend of all-in-one cards in the mobile Internet era, to jointly create new transportation payment technology for smart cities, and to share the ecological services for transportation. At the conference, over ten innovative products and services were launched, including Yang Cheng Tong on-line car hailing, subway rides with telephone card, and public transport rides by Hong Kong citizens with e-payment in Guangzhou.